10 Biggest Tik Tok Stars to Follow
10 Biggest Tik Tok Accounts to Follow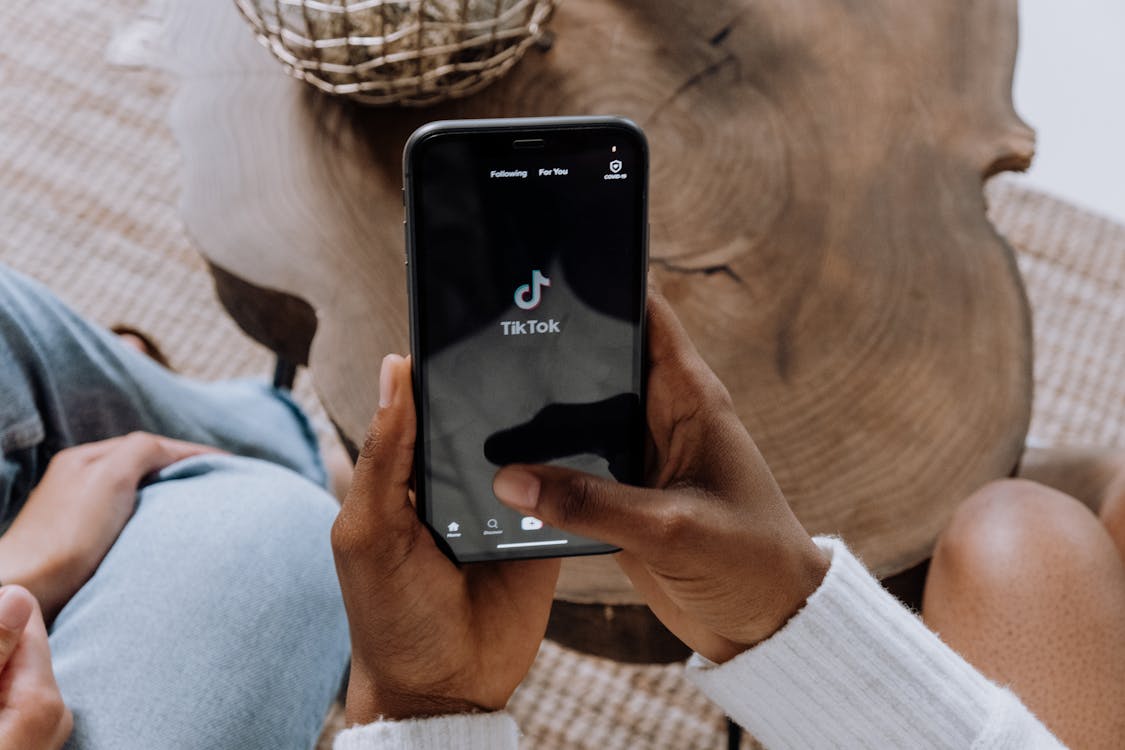 Tik Tok is one of the most popular social platforms right now. The app "Tik Tok" allows its users to make short video clips lip-syncing to music, showing off viral dances, and creating comedy skits that get shared a million times. Even if you've never heard of the app, it's worth getting familiar with. Tik Tok was the world's second most downloaded non gaming app by 2019. By 2020, it was comfortably number one.
1. Charli Dameilo 
Tik Tok has also proven it works as a celebrity incubator.16-year-old Charli D'Amelio became the first TikTok star to hit over 100 million followers. Not only has she done that but she has also secured Tv and Podcast Deals. 
2. Addison Rae
Addison Rae rose to fame on TikTok and has grown to over 58 million followers.
Sharing unique and original dances, lip-sync videos, duets and hilarious sketches, Addison Rae is nothing short of entertaining and often collaborates with fellow creators and celebrities.
3.Bella Poarch 
 Bella Poarch started out as a 'US Navy vet'. She is believed to have joined the US Navy in 2017 and was in service for three years, until she left in 2020 to pursue other avenues. On her Tik Tok account she mainly posts lip-syncing videos and gaming. 
4. Will Smith
Willard Carroll Smith Jr. aka Will Smith is an American actor, rapper, and film producer. The star is known for his roles in many action and comedy movies. Also his main role in the tv show "Fresh Prince of Bel Air". Will joined Tik Tok and has became a sensation. He has 47.1 Million followers on the app. 
5. Jason Derulo
Jason Derulo is known on Tik Tok for some of his tricks he does like when he attempts to eat a piece of corn on a rotating power drill. "I've always wanted to try this," he says with a grin. He turns the drill on and starts biting down on the corn before crying out in pain. When he opens his mouth, his front teeth look like they're chipped. The video, which has been viewed nearly 24 million times, is just one of many viral moments he's created on the platform. He has a total of 42.3 Million followers on the App. 
6. James Charles 
James Charles Dickinson is an American internet personality, beauty YouTuber and make-up artist. He is well known for his YouTube channel but the MUA does have a huge following on Tik Tok. James can be seen on Tik Tok lip-syncing, posting make up tutorials, and having funs with friends. 
7. Dixie Dameilo (right side)
Dixie Jane D'Amelio is a social media personality and singer known for her videos on the social media platform TikTok. D'Amelio is the elder of the D'Amelio sisters. Her sister and her have a massive following combined. Dixie Dameilo has 48.5 Million Followers.
8. Loren Gray 
Loren Gray Beech is an American singer from Pennsylvania and famous Tik Tok star. The Tik Tok star is known for her beautiful voice and fun look! She is one of the top 10 Tik Tok music stars with over 51 million followers. She can be seen on Tik Tok singing and lip-syncing. 
9. Lisa & Lena
Lisa and Lena Mantler are identical twins from Stuttgart Germany. The two fun sisters can be seen on the app Tik Tok making fun short video of the two lip-syncing. The twins have deleted the app once because they had a lack of interest for the app and they believed the app was "unsafe". The twins soon returned back to the app and began posting again. The twins have 32.7 followers
10. Kylie Jenner 
Kylie Jenner is not only one of the most followed on Instagram but her Tik Tok has a good following too. Kylie is known for being the "Kardashian Baby Sister" but she is also known for her own ventures like her skin and beauty brands. The star has 26.4 followers. On her Tik Tok page she is seen traveling, posting her nails or posting her daughter Stormi.
---